Custom Fabrication
Custom Manufactured to Exact Specifications
Have a Creative Concept? Need a Unique Metal component fabricated?
Grant Metal Products is the number one place to go when you need a specialty metal component manufactured. We have been custom producing quality, precision-made parts for over 35 years.
We stock ample supplies of commonly used metal in a variety of colors and gauges onsite to enable quick turnaround times. Some specialty metals are also stocked.
Flashing & Cladding
Flashing and cladding projects vary in specifications and details. Due to variations in colors, gauges, lengths and dimensions, it is impractical to stock pre-made flashings. However, with careful project strategies, we can quickly fill customer orders.
Standard Orders
Under strict guidelines, Grant Metal Products will manufacture standard orders for prequalified customers. As soon as an order is received, product is fabricated and held for delivery. Call today to discuss ways we can develop a program to meet your needs.
Sub-Girts
Available in aluminum or steel up to ¼ inch thick.
Z-bars plain, notched or vented up to 12'.                            
Channels plain, notched or vented up to 12'.                       
Hat Sections up to 12'.                                  
Clips with holes or slots if required.                                      
Panels
Replacement Siding
Brake-formed panels are made to look exactly like roll-formed cladding. Ideal for small lots, repair jobs, fascia or custom finishes.
Flush Panels
Usually 1.5" deep and approximately 12" coverage. Fastened through a hidden leg or clip system.
Standing Seam Panels
Relatively flat panel with a vertical leg acting as the seam. Fastened by clips hidden in the seam.
Board & Batten
A flat panel with wider cap or "batten" covering the joint between the panels.
Fascia Panels
Flat panels with flanges returned on all sides.
Fastened by hidden clips between panels.
Shaped shingles made to your specifications.
Custom design build panels with locks and fastening systems using a variety of materials.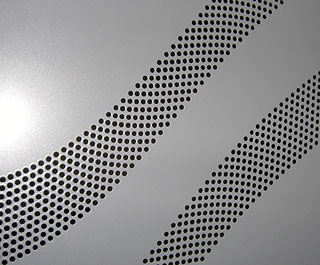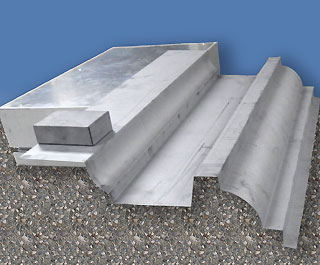 ---
Our #1 Priority — Customer Satisfaction
We find innovative solutions for our customers. How can we help you?
Call Today! - 403-590-8000