Services
Custom Manufactured to Exact Specifications
Grant Metal Products
On Time—On Budget!
Are you looking for CNC Punching, CNC Shearing, CNC Routering, CNC Brake Forming, Welding, Stud Welding, and Assembly? Grant Metal Products does it all!
We respond to challenging requirements, budgets, and production time-lines without compromising product integrity or consistency. At Grant we listen to our customers and develop custom programs to meet their needs.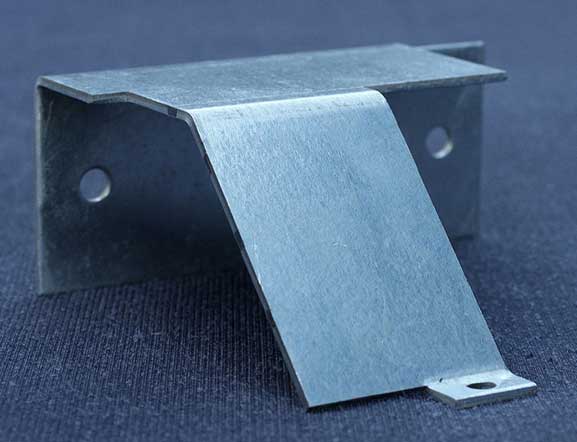 CNC Punching
The Prima Power Flexible Manufacturing Cell (FMC) brings high levels of efficiency and accuracy to the fabricating process due to sophisticated robotic automation.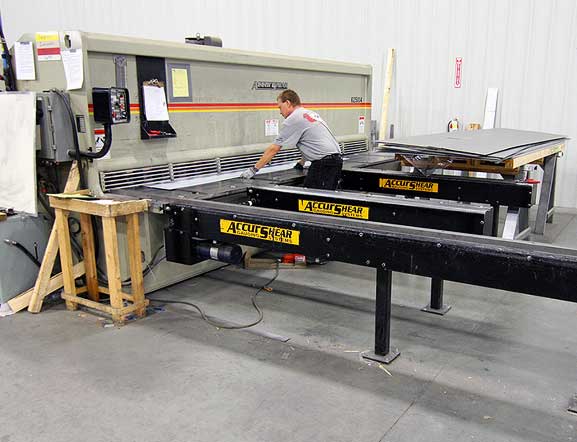 CNC Shearing
Primary power shears can accommodate sheets up to 14' long. We can cut both steel and aluminum sheet up to 1/4" thick. The shears have extremely low rake angles that reduce twist and distortion on narrow cuts.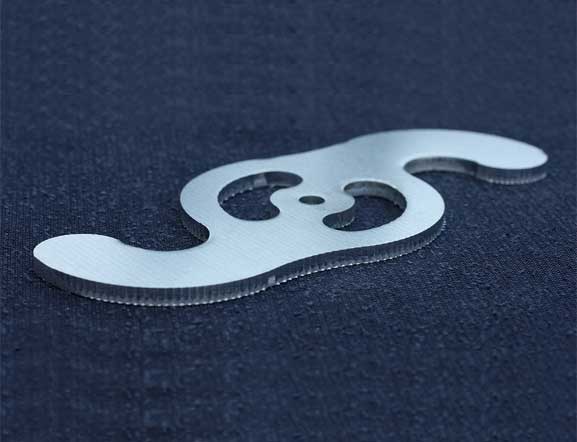 CNC Routering
Routers deliver substantial advantages over most other CNC processes for precision machining. It is much cheaper than waterjet or laser cutting.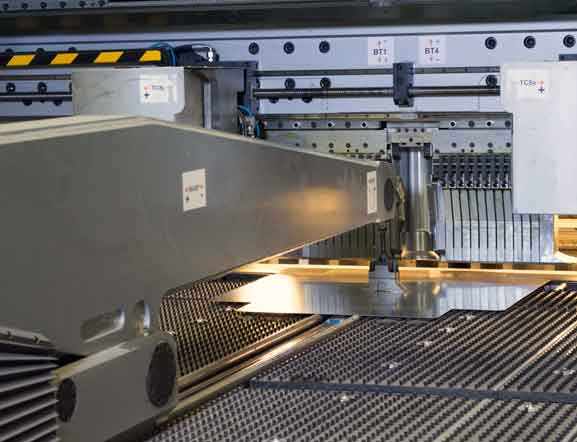 CNC Brake Forming
Brakeshapes are formed on 8', 12' and 14' hydraulic CNC press brakes using a variety of standard and custom die sets. Dies are covered to prevent marking during bending.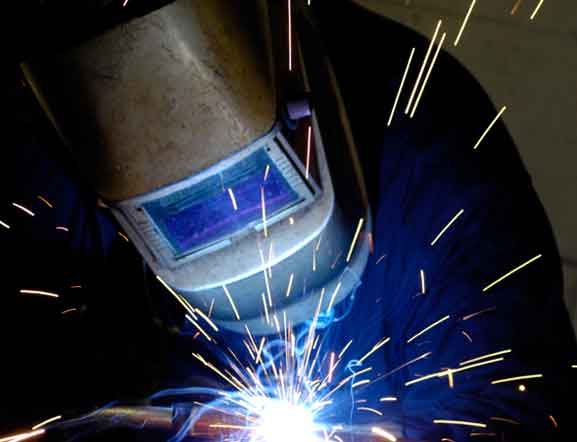 MIG Welding
Available only for non structural steel uses such as back pan assembly or custom applications.
Stud Welding
Welding studs on the back of heavier aluminum panels (over .081") may provide an excellent method for attaching brackets or stiffeners without showing fasteners or marks on the finished surface. Studs can also be applied to other materials.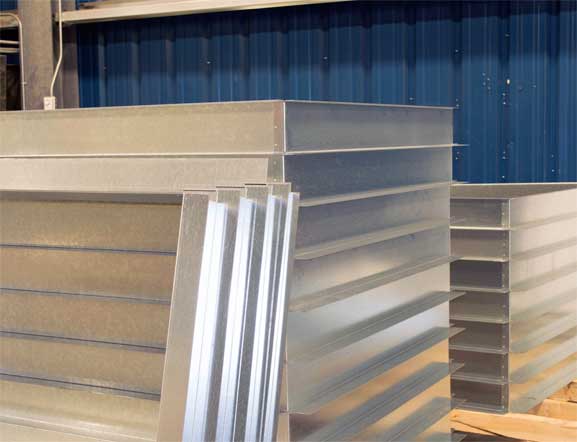 assembly
Our robotic Night Train system allows the storage of manufactured components until they are ready for retrieval prior to assembly. Ample floor space accommodates most projects.
Shipping
Our shipping bay is large enough to allow semitrailer units to drive inside for loading. Our shipping department will package, document and load finished goods.
more Shipping Info
Our #1 Priority — Customer Satisfaction
We find innovative solutions for our customers. How can we help you?
Call Today! - 403-590-8000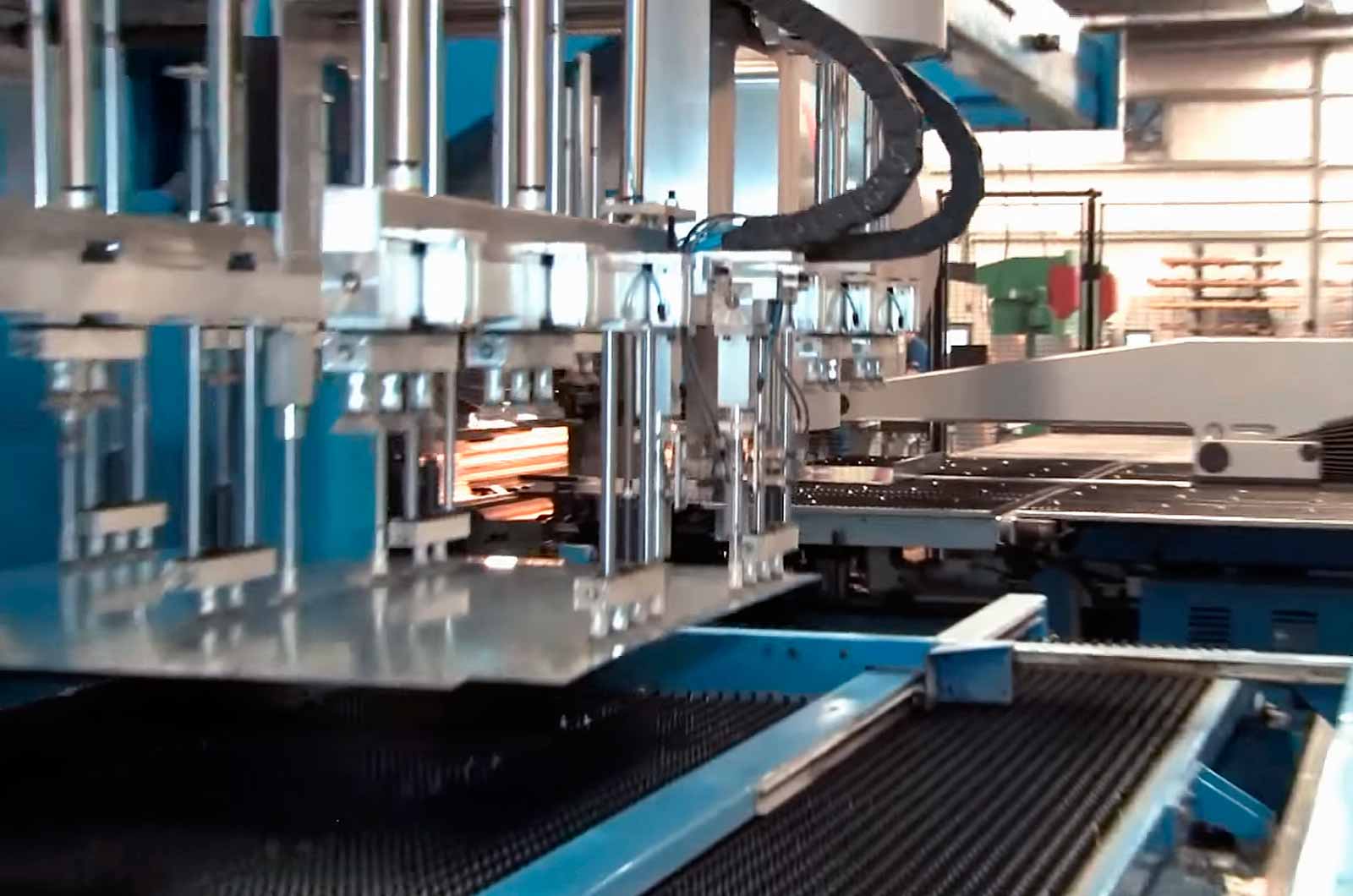 "We're Committed!"
:: Custom Manufacturing
:: High Tech Equipment
:: Inventory on Hand
:: On Time Delivery