Sign Supply
Custom Manufactured to Exact Specifications
Sign Blanks for any Application
Grant Metal Products fabricate high quality aluminum sign blanks. Sign blanks are produced twice per week in sizes up to 4' x 12'. Corners can be trimmed to any one of 5 radii and holes or slots punched to customer specifications. Do you need a specialty product? Our high tech equipment enables us to produce virtually any unusual shape required.
(Sign Blank Order Form)
Sign Services
Sign Blanks
Sign Posts
Sign Boards
Way Finding
CNC Routering
Aluminum Composite Material
Standoffs
Specialty Products
Sign Order Form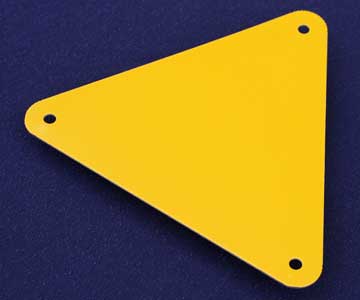 ---
Sign Blanks
Sign blanks are produced twice per week in sizes up to 4' x 12'. Corners can be trimmed to any one of 4 radii and holes or slots punched to customer specifications. Our high tech equipment enables us to produce virtually any unusual shape required.
Sign Blank Materials
Aluminum High Gloss White — .040 / .050 / .064 / .080
Aluminum – unpainted — .040 / .050 / .064 / .080 / .125
Aluminum with White reflective vinyl — .064 / .080
Aluminum Composite material - .125 / 3mm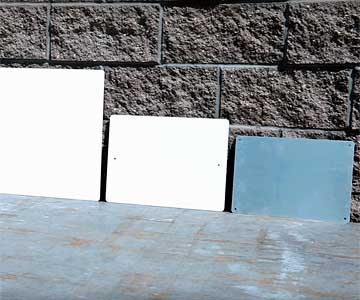 ---
Sign Posts
Grant Metal fabricates signposts from galvanized steel. They are ideal for parking lot or pipeline marker applications. Eight, six, and five foot lengths are carried in stock in 14 gauge galvanized steel and eight foot in 12 and 10 gauge galvanized steel. Custom posts can be produced.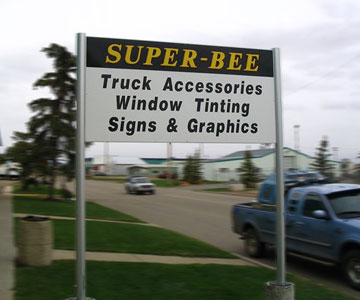 ---
Sign Boards
Our proprietary system offers a high quality alternative to wood, plastics, or cans as fascia signage. The aluminum face can be fabricated in any stock colour or mill finish for painting masking by sign fabricators. One of the many advantages are hidden brackets. There are no through-fasteners on the sign face.
Anodized and/or painted panels can be manufactured from 4'X12' material. Signs can be installed over a 12' bay door as a single piece. Multiple units can be assembled in landscape or portrait configurations for large surface requirements.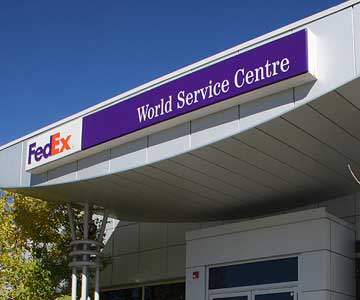 ---
Way Finding
Sign product is shipped assembled, ready for vinyl application.
Custom manufactured building directories
Office identification
Exterior Post & Panel Signage
Polyfit Sign Systems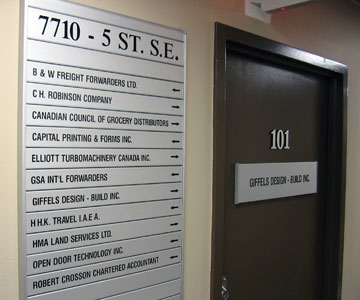 ---
Specialty Items
GRANT produces a variety of specialty products.
Sign Cans
Sign Post Kits
2-sided tape
Custom Cut Shapes